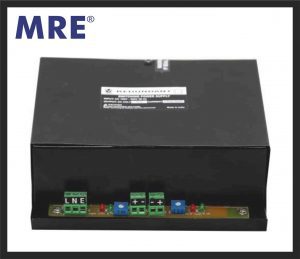 What is a Redundant Power Supply?

A Redundant Power Supply allows a single piece of computer equipment to handle two or more physical power supplies. So, even if a single physical power goes down, the device can run independently on the other power supply present.
For any normal operations, the power supply provided is half (depending on the number of power supplies present). So, if there are any abrupt power fluctuations in one power supply, the other one covers for it giving full power supply from half. So, there is no disturbance in the power of the device. Replacing a defective power supply without disturbing the device performance becomes easy when in a redundant power supply. Since the device is continuously running on the second power supply, the defective power supply can be removed without the user coming to know about it.
A redundant power supply saves up time when it comes to maintenance or any other work on the electrical equipment as you do not need to unplug the device completely. A redundant power supply only requires a good source of power to keep functioning smoothly.
Difference between a
Redundant Power supply and UPS
A Redundant power supply is a part of the device whereas a UPS or Uninterrupted Power Supply is a separate part of the device. A UPS has the ability to provide a continuous power supply, even during a commercial outage. Whereas, a redundant power supply switches its power in case one power supply goes down.
Benefits of using a Redundant power supply
There are multiple benefits of using a redundant power supply. Some of them are –
It reduces the chances of an absolute breakdown of devices.

Important network capabilities are available always.

Uninterruptable power supplies are handled efficiently.

Secure for people having online businesses, as this power supply helps in quick recovery.
Disadvantages of Redundant power supply
There can't be only pros and no cons of a power supply.
Sometimes, due to some other external factors this power supply cannot completely protect against network failure.

Technical issues can occur in this type of power supply.
What MRE manufactures –
MRE is an SMPS manufacturing company based in India. The Power supplies made in MRE are of the finest quality. All the products manufactured in MRE go through dual quality checks and are BIS approved.
All concerns addressed –
In MRE, the motive is to maintain the unsurpassed customer satisfaction base. For this purpose, we aim at addressing all the queries the customers have relating to our products. Also, we offer customized products according to your needs.
Read other blogs – Click on the buttons below to read our other blogs