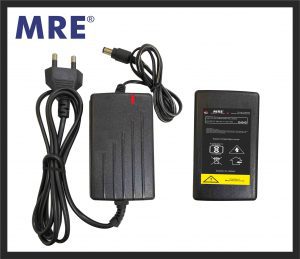 What is a Desktop Power Adapter?
Every desktop needs some physical or external power supply to run the device. A desktop power adapter provides that external power supply which is needed for operating the device. It is important that you choose the correct kind of power adapter for your desktop.
What happens if you choose the wrong desktop power supply adapter?
It is important that you choose the right power adapter according to usage. There are two possibilities if you choose wrong desktop power supply adapter.
·

       

Higher voltage adapter – If you choose an adapter of a higher voltage than it is designed to be used, the chances are that the adapter can burn or cause short circuit.
·

       

Lower voltage adapter – If the voltage used is less than the required usage, it will not cause any damage as such to the device, but the chances are that the device might not run smoothly.
Voltage is the pressure of the electrical power and current or Ampere is the flow of electrical power. There should be a match between the dc output of the adapter and the dc input of the device. A difference in this leads to disturbance in operating the device.
What MRE provides –
MRE designs a broad range of Desktop Power Adapter. The power supply input range choices are DC 5V, DC 9V, DC 12V, DC 24V, and DC 48V.
MRE manufactures premium quality power Adapter. The power input range of Desktop power adapter is between 12V to 200V.  There are as many as 18 different options of Desktop Power Supply Adapter available at MRE.
In MRE, the main motive is to develop products that are of high proficiency and lower on energy consumption. Desktop Power Adapters can have AC and DC or both.
Need advice?
If there are any uncertainties regarding which power adapter to choose, talk to our engineers. We have a team of experts to solve all your queries regarding power adapters or any other power supplies. Also, our engineers understand your requirement and craft the adapters according to your convenience.
                                                                       Read our other blogs –