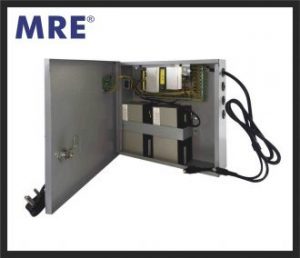 What is Battery Backup for CCTV Camera?
Battery backup for CCTV Cameras is an important part of security as it allows your security systems to function smoothly even during abrupt power situations.
Battery Backup for CCTV Camera
is essential as it allows you to run the CCTV even in a power outage situation. Sometimes due to disturbance in power or irregular power flow,
CCTV cameras
can be damaged. To avoid this kind of damage, battery backup for CCTV Cameras is important.
These battery backups help you save your camera recordings, and keeps your safety intact.
There are times when there is sudden power outage, or we need to cut down the power for electrical work. If you have battery backups in place, you won't have to worry about security. These battery backups allow you to run the camera but for a certain period of time. In most cases, the efficiency of battery backup for CCTV Cameras is as high as 80%. Battery backups are important as it allows your monitoring systems to function even in short power outage situations. It prevents you from missing any major events and keeps your security intact.
Where can battery backup be used?
Battery Backup for CCTV camera can be used for both personal and business-related use. Battery backups are used as an essential part of companies where security maintenance can be a trouble in case of abrupt power failures. Also, battery backups can be used for personal use for added security.
What MRE delivers –
The main motive in MRE is to provide products that are efficient, cost-effective, and durable. The reliability of customers on our brand adds a sense of value and trust. The Battery backups made in MRE can be used for CCTV's, fire alarms, access controls, and other security system devices.
Overall, the battery backup for CCTV Camera is multi-purpose, designed for easy usage, highly efficient, and reliable. The durability and high quality of all the products in MRE make it a trust-worthy brand.
Read our other blogs –