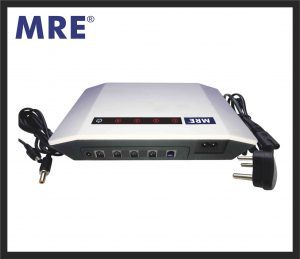 4 channel CCTV power supply



The CCTV Power Supply in MRE comes with long durability to support for long working life. CCTV power supplies come with an input range of AC ( 100 – 275VAC) which supports backup in case of an abrupt power outage.
MRE provides a cost-effective 4 channel CCTV Power Supply that is lightweight, durable, comes with a metallic and plastic body for higher performance, and also comes with led lighting for easy usage.
For camera power supply for 4 channels, MRE provides 8 options that have been crafted keeping in mind the industrial standards of use. MRE is one of the leading manufacturers of CCTV camera power supply.
Read our other blogs –