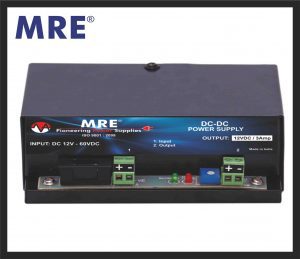 MRE is one of the leading SMPS Manufacturers in Mumbai, India. Our headquarters is located in Mumbai  Our product range includes AC/DC & DC/DC standard Power supplies And Adapters, PFC, open frame, battery backups, din rail, and custom-design switching power supplies, CCTV Power supplies and power supplies for many more applications. You can check our product range by clicking on our Products menu containing over models with a great variety. We are one of the Biggest SMPS Manufacturer in Mumbai.
All the products in MRE are made in India. We provide personal, unsurpassed customer service, therefore MRE is one the best SMPS Manufacturers in Mumbai.
Reliable
We focus on making power supplies that will last. You may find power supplies that are cheaper than ours, but you won't find any that are built as well or last as long. All too often, low-priced supplies are densely packed, run hot, have short lifetimes, and short warranties. Although comparatively, we will provide you the best price in the Market 
Custom Power Solutions—Any Way You Want
Because our power supplies are made in India, we have complete control over the manufacturing process. If a standard power supply does not meet all of your requirements, consult with our engineers to build a power supply or multiple output power systems with the operating features you specify.
Live Sales Associate
We don't outsource our sales and services either! Each call is answered by a knowledgeable MRE sales associate, located at our Mumbai headquarters, from 10 Am-7 pm.
We let you talk to the Engineers
 Need technical guidance from one of our power supply experts? No problem. Our engineers are happy to talk to customers. Call us today to get the best deal.
Reviews (3)
Rahul uchil
– 31 May 2023
Very professional delivered the product within the given time.
Brijesh Pandey
– 31 May 2023
Innovative & most reliable partner.
sharan patel
– 31 May 2023
Good Quality Products